Aurora viewing without the parka
AUGUST 15 – SEPTEMBER 30 
DAY 1
There's regular jet service to Yellowknife from many southern destinations,  including direct flights from Calgary (2 hours), Edmonton (1.5 hours),  Ottawa (4 hours), Toronto (4 hours), Vancouver (2.5 hours) and Whitehorse (1.5 hours).  
Air North offers seasonal direct flights from Ottawa and Toronto to Yellowknife.  
Plan your long weekend trip to Yellowknife! 
ARRIVE IN YELLOWKNIFE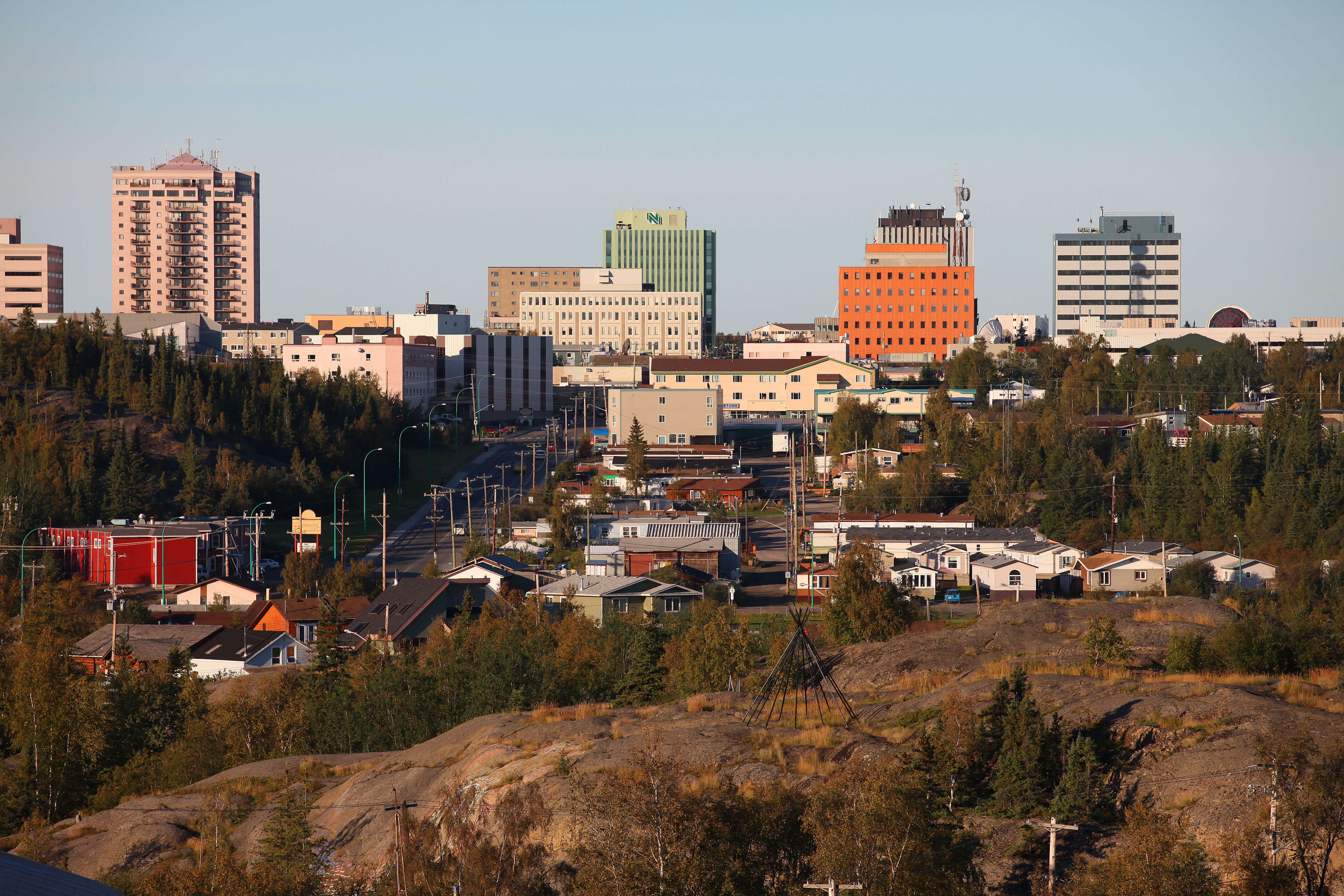 Set in the wondrous natural surroundings of Great Slave Lake, Yellowknife is a remarkably modern city. It's a city where you can experience authentic nature and traditional culture without foregoing urban amenities. Whether you are exploring the backroads, dancing under the Aurora Borealis, coasting on a Great Slave Lake boat tour, fishing for world class trophies or watching the skillful cutting of a brilliant northern diamond, we know you'll enjoy the character of our city and feel the warmth of our northern hospitality. 
Check-in at the Explorer Hotel, long a cornerstone of the Northern Hospitality Industry, where you will enjoy a comfortable stay during  your sojourn in Yellowknife, the Aurora Capital of the World.  
AFTERNOON CITY TOUR
My Backyard Tours  
See the city and learn about the history of Yellowknife from its gold mining beginnings to its deeply entrenched traditional culture that makes this area unique. Enjoy spectacular views, a visit to the historic "Old Town", stops at the Prince of Wales Northern Heritage Centre (museum), gift shops and more await you on the city tour. This tour is approximately two hours in length. 
EVENING
AURORA VIEWING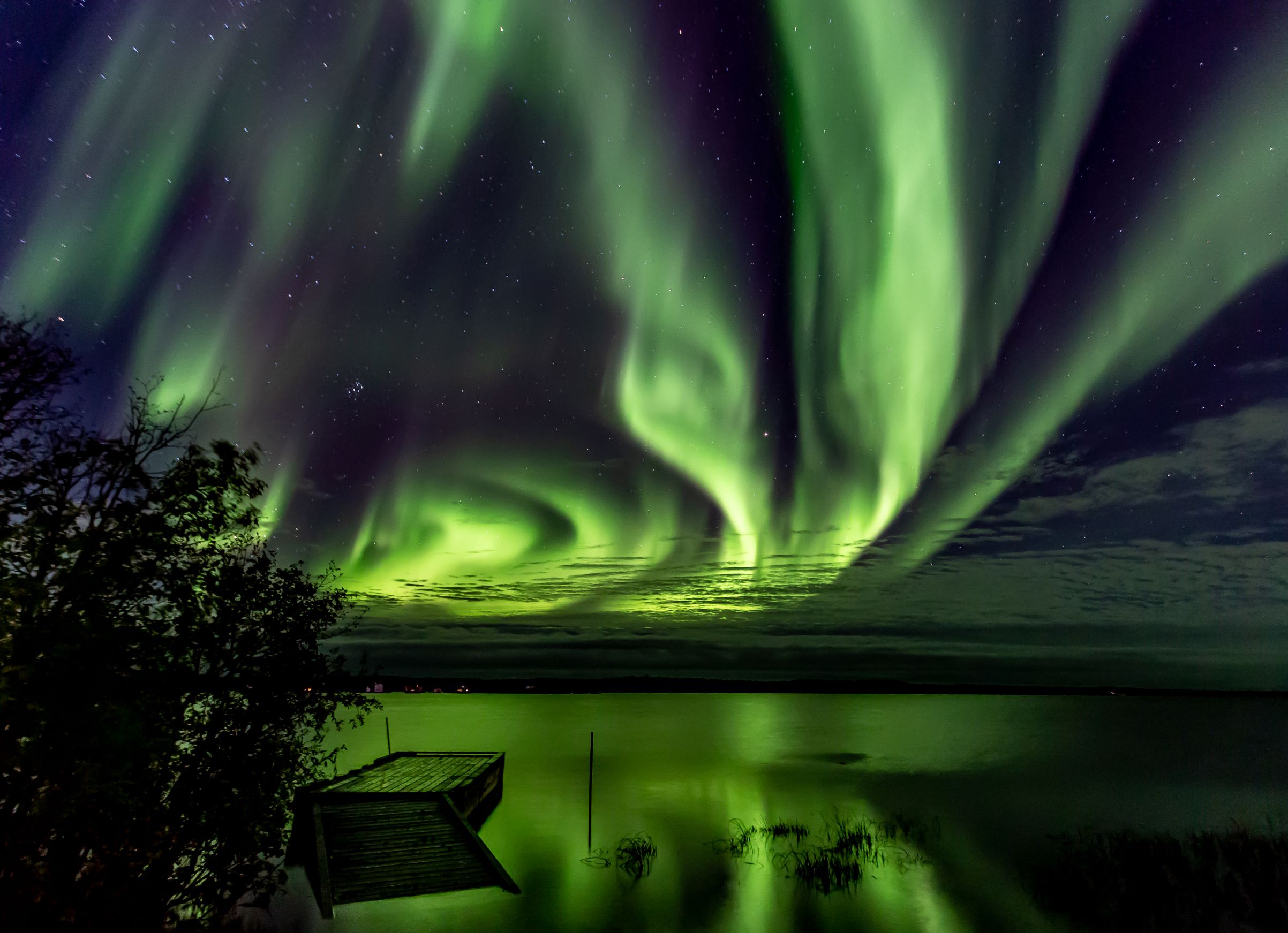 North Star Adventures 
Head out on the Ingraham Trail with Joe Bailey an Indigenous tour operator, Known in these parts as Joe the Aurora Hunter, for a night of aurora viewing. Be treated to Joe's captivating stories and facts on the science of the aurora and the aurora in Indigenous culture. After reaching the best destination to enjoy the aurora, take in the spectacular dance of the northern lights.  Enjoy a drink and light snacks while observing the breathtaking  light show in the sky.
OVERNIGHT IN YELLOWKNIFE
---
DAY 2
AFTERNOON
ART GALLERY TOUR
The Northwest Territories is a hub for authentic aboriginal arts and crafts. Step inside some of Yellowknife's finest galleries which feature locally made moccasins, carvings, jewelry, birch bark baskets, dream catchers and paintings.
EVENING
AURORA FROM THE SKYDECK
Yellowknife Tours
For a second aurora viewing experience, head to Aurora Station about 20 minutes from Yellowknife. The entire roof is a viewing deck where you can set up your tripod to photograph the Aurora, or just relax and enjoy the spectacle as it swirls across the sky. While you are waiting for the "show" relax in the station's lounge and enjoy a warm or cold drink and snack.
OVERNIGHT IN YELLOWKNIFE
---
DAY 3
AFTERNOON
FISHING EXPERIENCE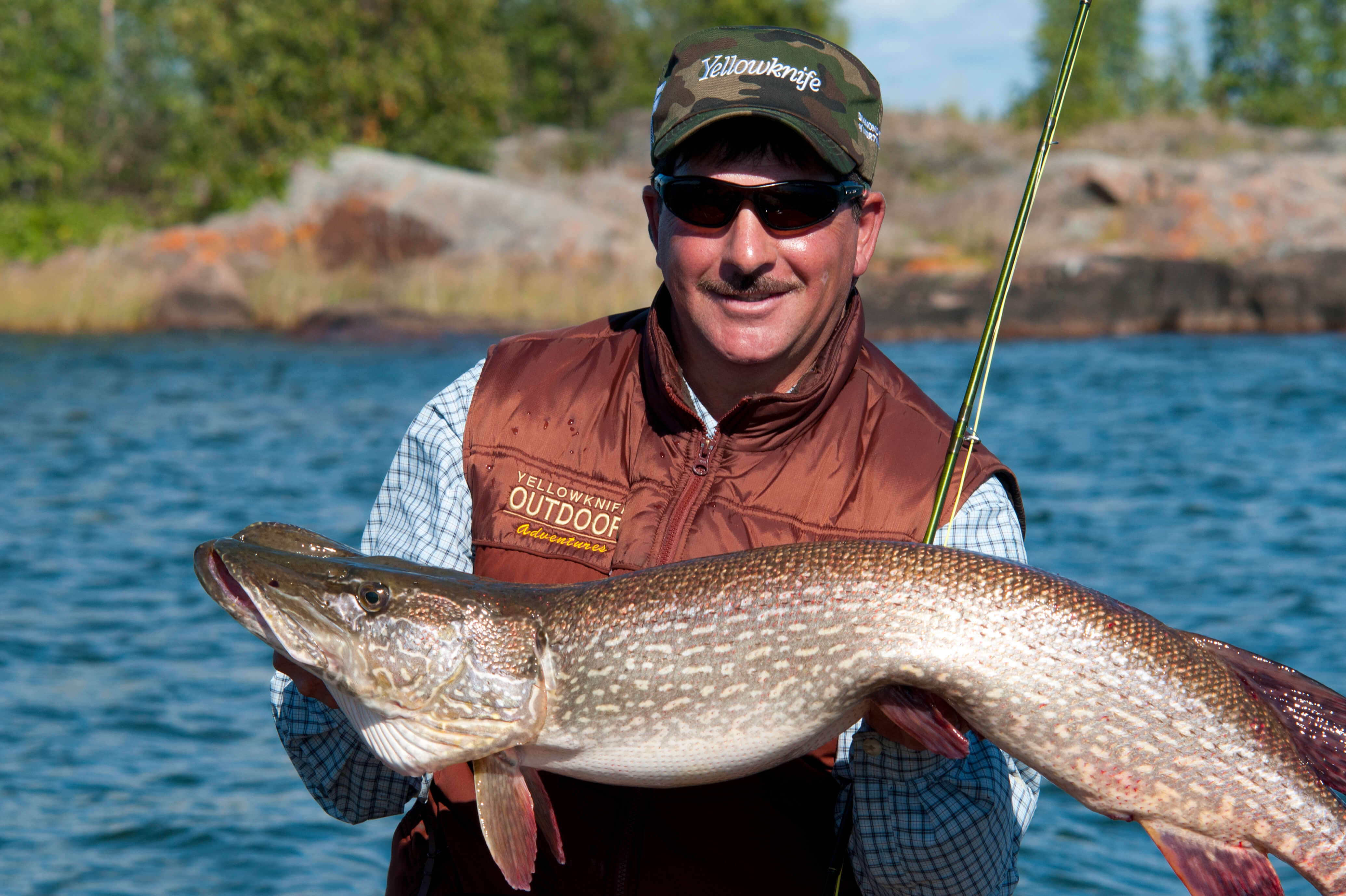 Yellowknife Outdoor Adventures  
Spend an afternoon on Great Slave Lake fishing for one of the many species of fish you can catch in the NWT. A local operator will provide all the gear you'll need for an afternoon of excitement on the deepest lake in North America. After a thrilling day of fishing, enjoy an authentic NWT shore lunch cooked right before your eyes with fresh fish caught from the Great Slave Lake - a delicious highlight to your trip! 
EVENING
AURORA VIEWING FROM Log Cabin
My Bucket List Tour 
Head out on the Ingraham Trail in a luxury coach to a private wilderness cabin. The cabin is located next to a lake in a remote scenic location, great for photographing the aurora.  While you are waiting for the Aurora to make an appearance. Enjoy a drink and light snacks in a comfortable cabin complete with a wood stove.  
OVERNIGHT IN YELLOWKNIFE
---
DAY 4
AFTERNOON
cameron falls Hiking EXPERIENCE
Aurora Village 
Kick start your day with a guided hike to Cameron Falls, just a 40 minute drive outside of Yellowknife. Photograph the tamarack trees turning bright yellow and enjoy the beautiful landscapes on the trail.  
Old Town Glassworks 
Take a glass-etching workshop at Old Town Glassworks.  Here you'll find a tinkerer's workshop, with converted washing machines and coffee grinders resourcefully repurposed to help  recycle wine bottles into Northern works of art. Create your own Yellowknife keepsake by sand-blasting iconic Northern animals  and landmarks onto the glasses. Be advised, it's wise to book ahead. 
EVENING
AURORA VIEWING FROM a traditional teepee
Aurora Village  
Relax on the edge of a lake beside your teepee or walk up to the hilltop viewing platform. Pick the perfect angle to watch the lights dance across the sky. Enjoy fresh bannock and a northern specialty such as whitefish stew before or after the show.  The Aurora is a natural light show caused by a blend of oxygen, nitrogen, solar wind, and magnetic fields producing 10 million megawatts of luminescent power. Beyond the science, there have been different legends handed down over the centuries. The Cree called it "The Dance of the Spirits," while in the Middle Ages it was believed to be a sign from God. Gaze up at the radiant glow and you will feel like you can reach out to touch its beautiful charge.